RETAKE FESTIVAL 2023
Counter-Strike Tournaments
60 000 CZK/2 500€ (16 teams)
Sleeping & Showers Available
Home Credit Arena - Liberec, Czech Republic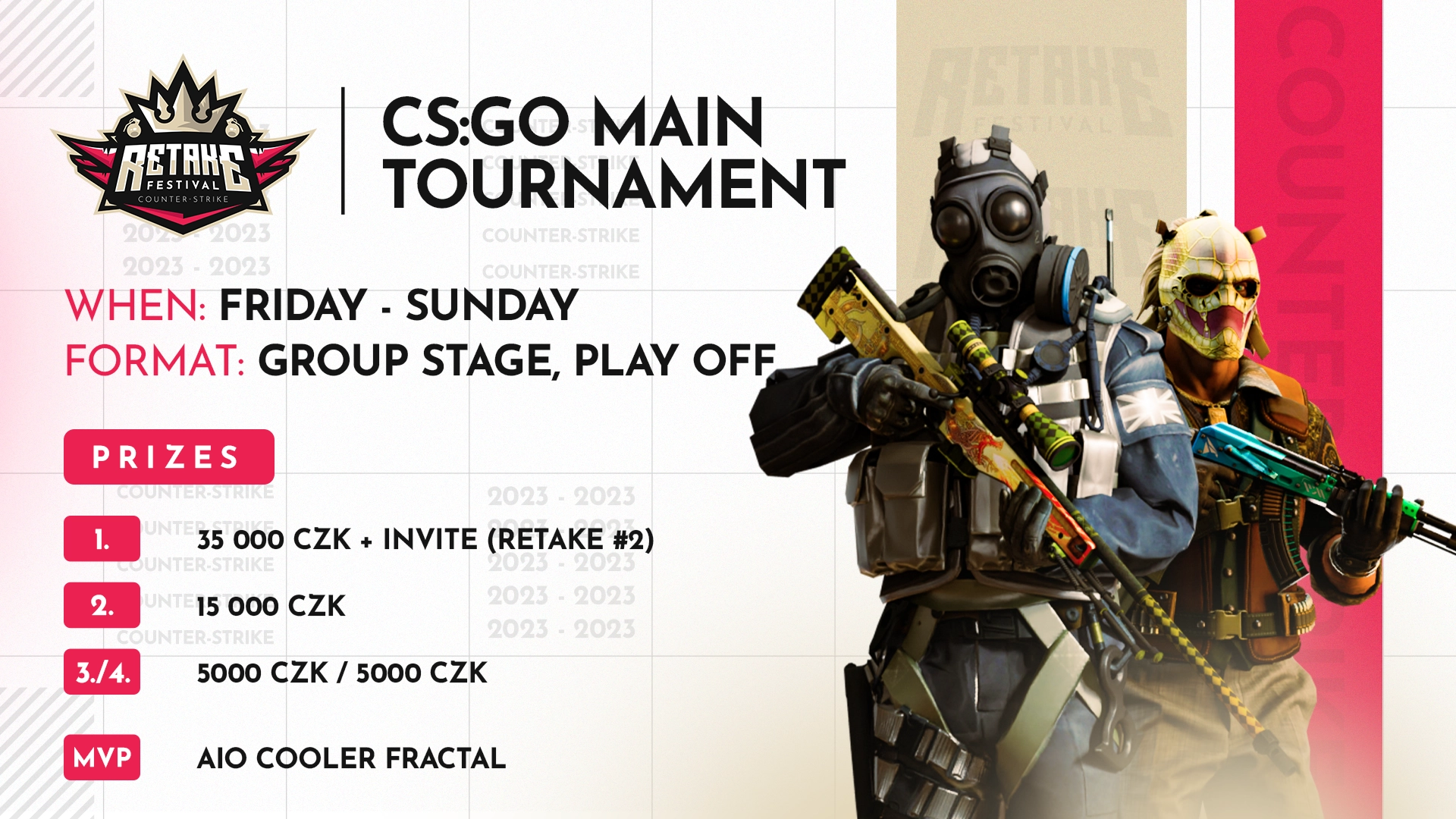 Aim High, Win Big! Join our CS:GO Tournament and compete for the title and prizes. Top 4 teams and the ultimate MVP will be showered with rewards. Ready to frag your way to victory? Lock and load, it's game time!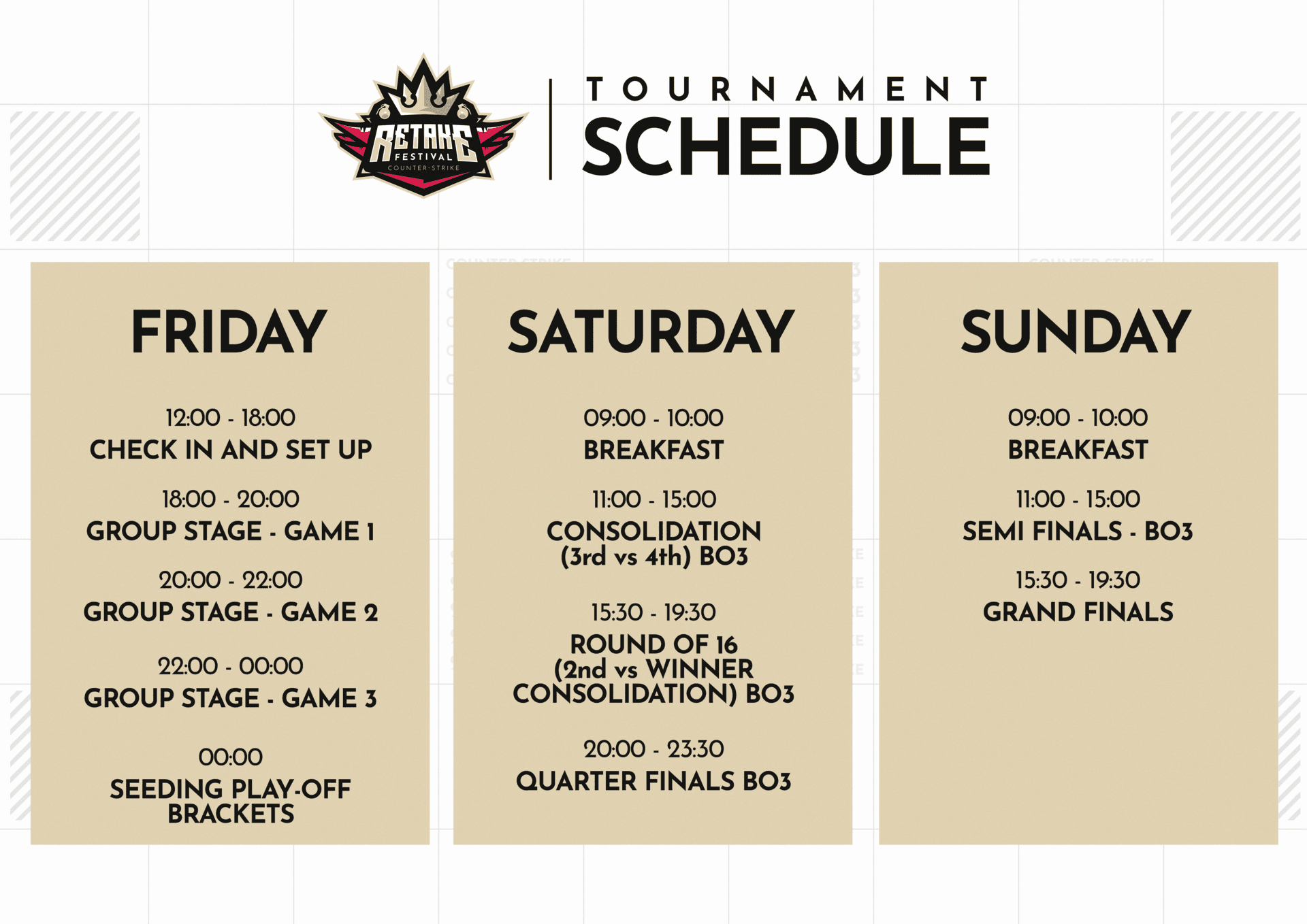 REGISTERED TEAMS
TRACKMANIA TOURNAMENT
A special Trackmania tournament will take place under the baton of Martin 'Kappa' Krompolc.
HOW TO SIGN UP?
Just check the "Play in Trackmania tournament" box during ticket purchase.
HOW SHALL WE RACE?
Double elimination bracket. The track style will be mixed. The tracks themselves will be published on the spot.
WHAT ARE WE RACING FOR?
The top three players will receive material prizes from our partners.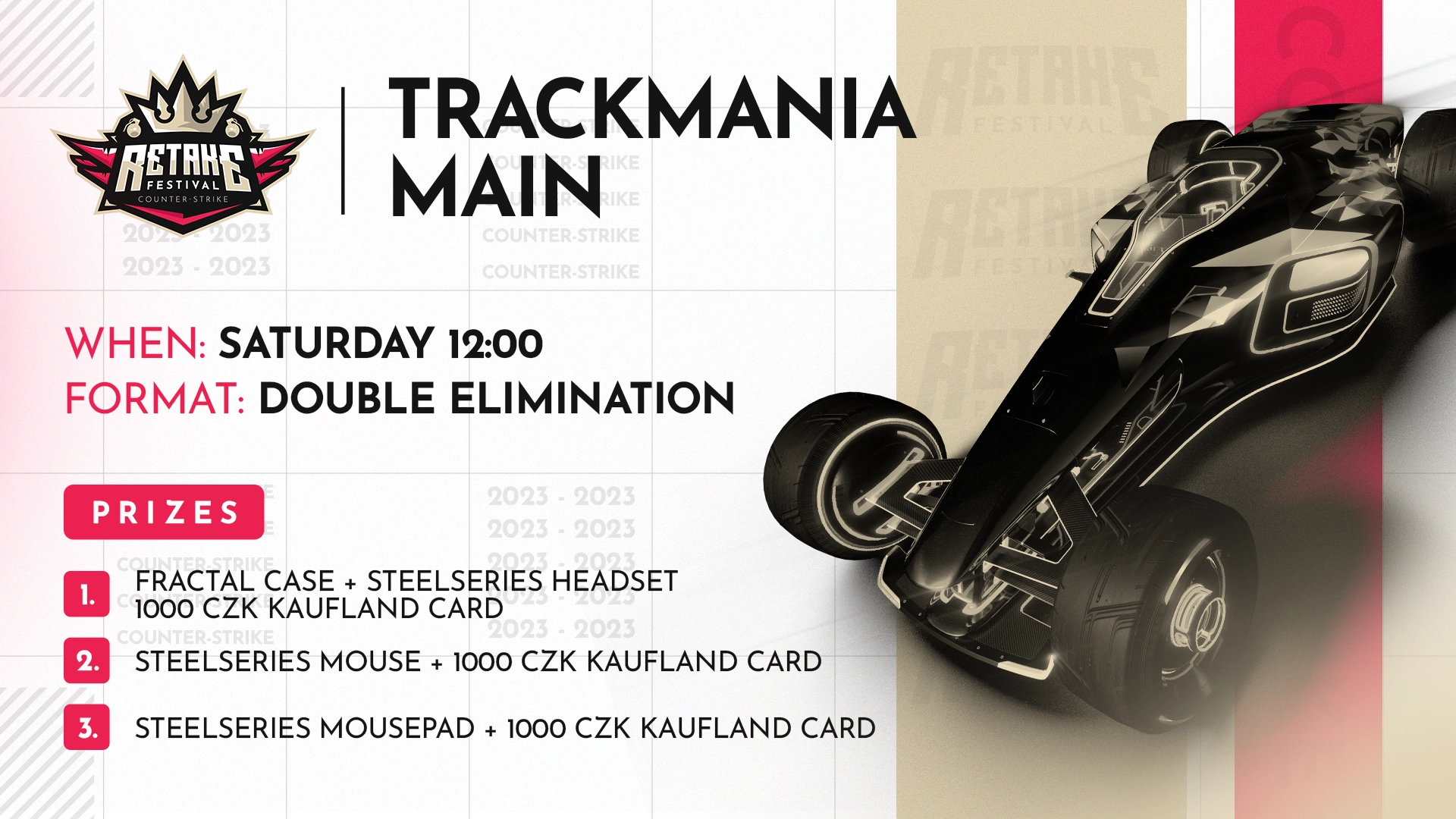 SIGNED UP PLAYERS
TRACKMANIA MINOR
Start your engines in our Fastest Lap Trackmania Tournament! It's a race against time for the top spot, and the prize? Exclusive gaming gear for the top 3 finishers! Accelerate, set records, and claim your victory! The track awaits your triumph!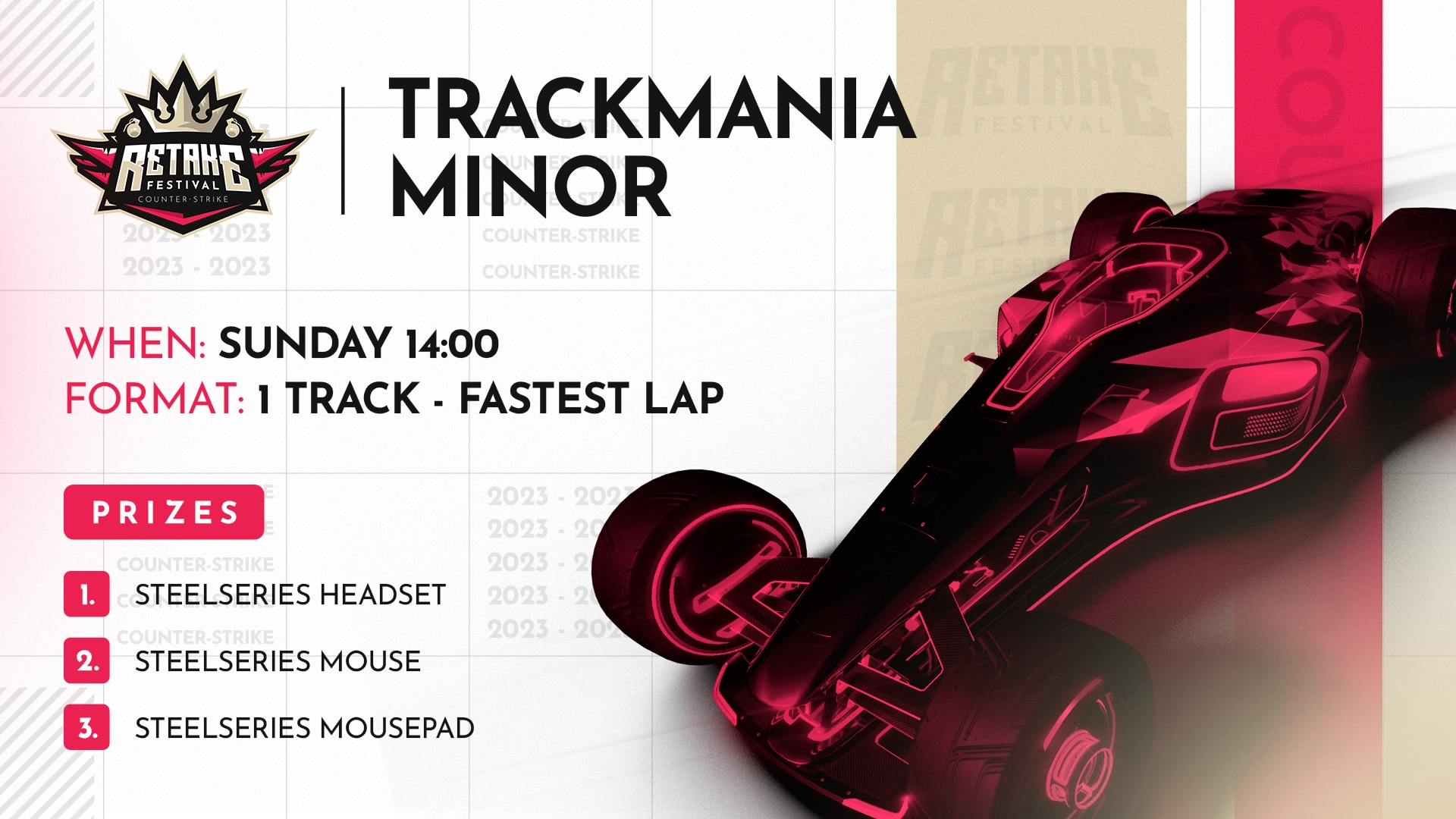 MINOR CS TOURNAMENTS
1v1 CS:GO
Do you prefer to dominate alone? Introducing our 1v1 CS:GO Tournament! Step into the spotlight, crush opponents one by one, and seize SteelSeries prizes. It's your chance to shine in the ultimate solo battle.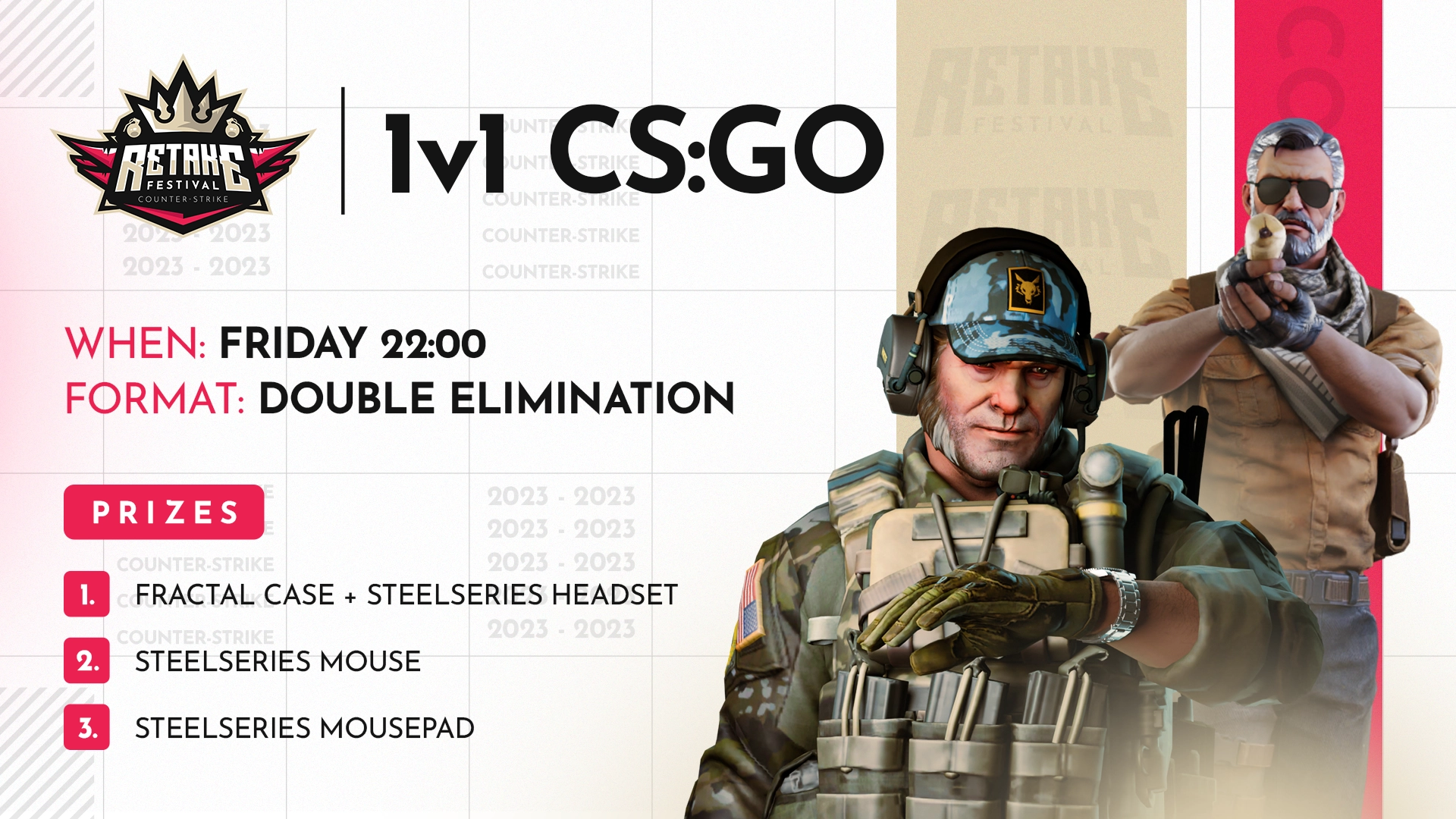 Red Bull Flick - Warm Up Edition
Ignite the Arena in the Red Bull Flick CS:GO Tournament! Grab a teammate, master the art of the flick shot, and compete in a 2v2 battle like no other. It's not just about the victory, it's about claiming your piece of the 10,000czk prize pool.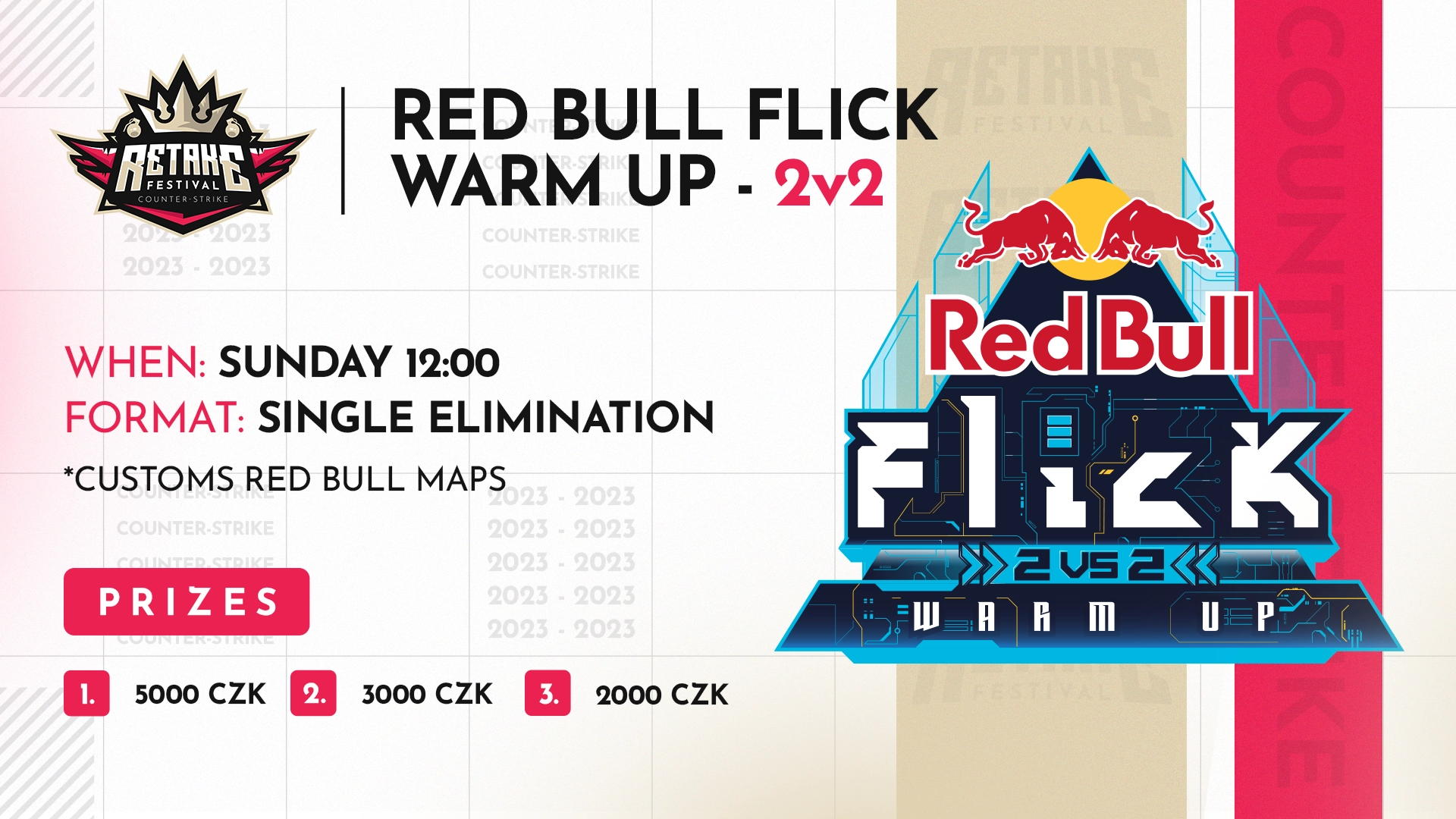 Wingman
Any Dynamic Duos out there? Win Big with our CS:GO Wingman Tournament! Show off your duo skills, top the charts, and claim victory with your partner. Exclusive Steelseries prizes await the champions.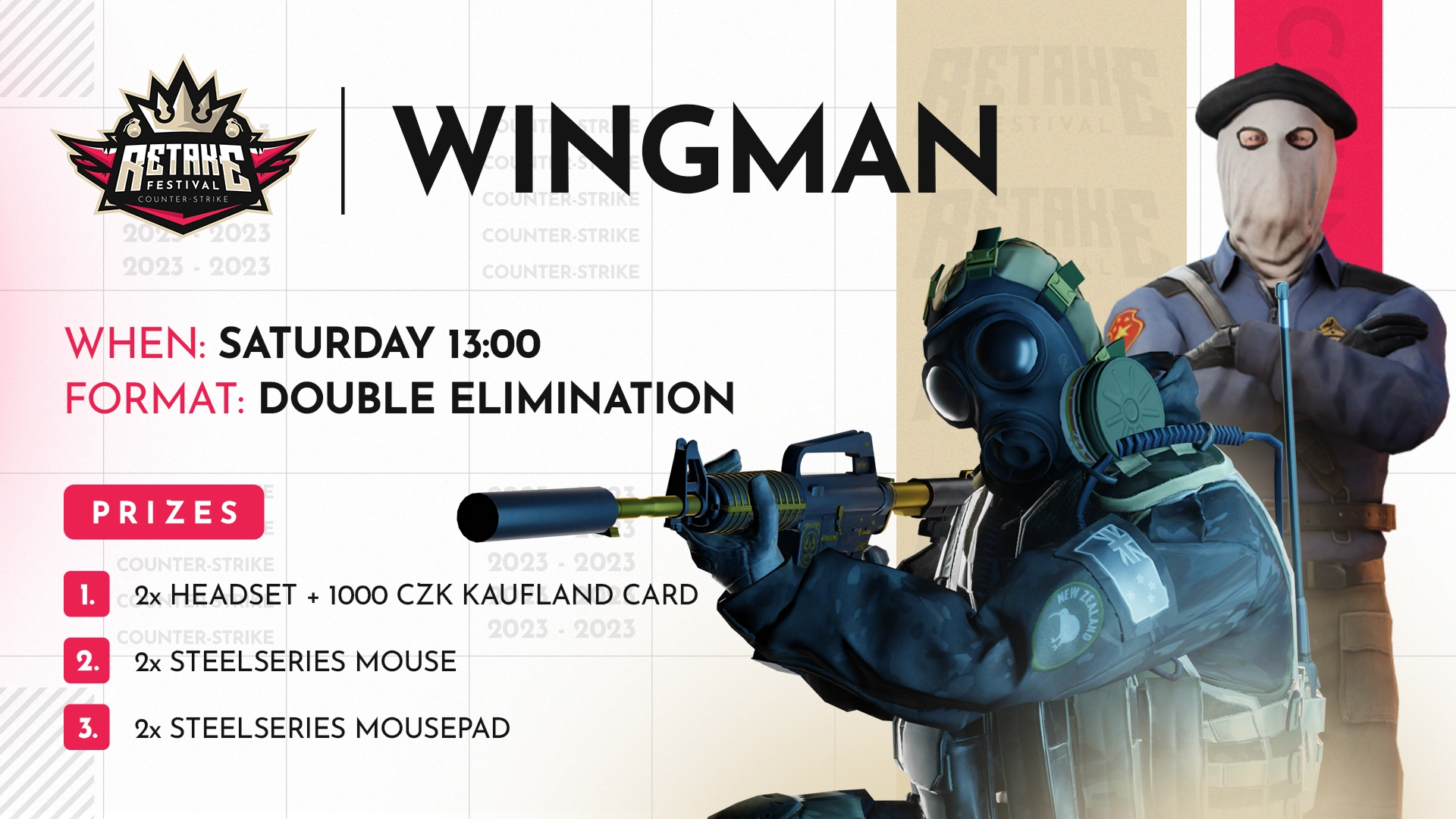 How to buy a ticket?
How to register for a tournament?
ARENA SCHEMATIC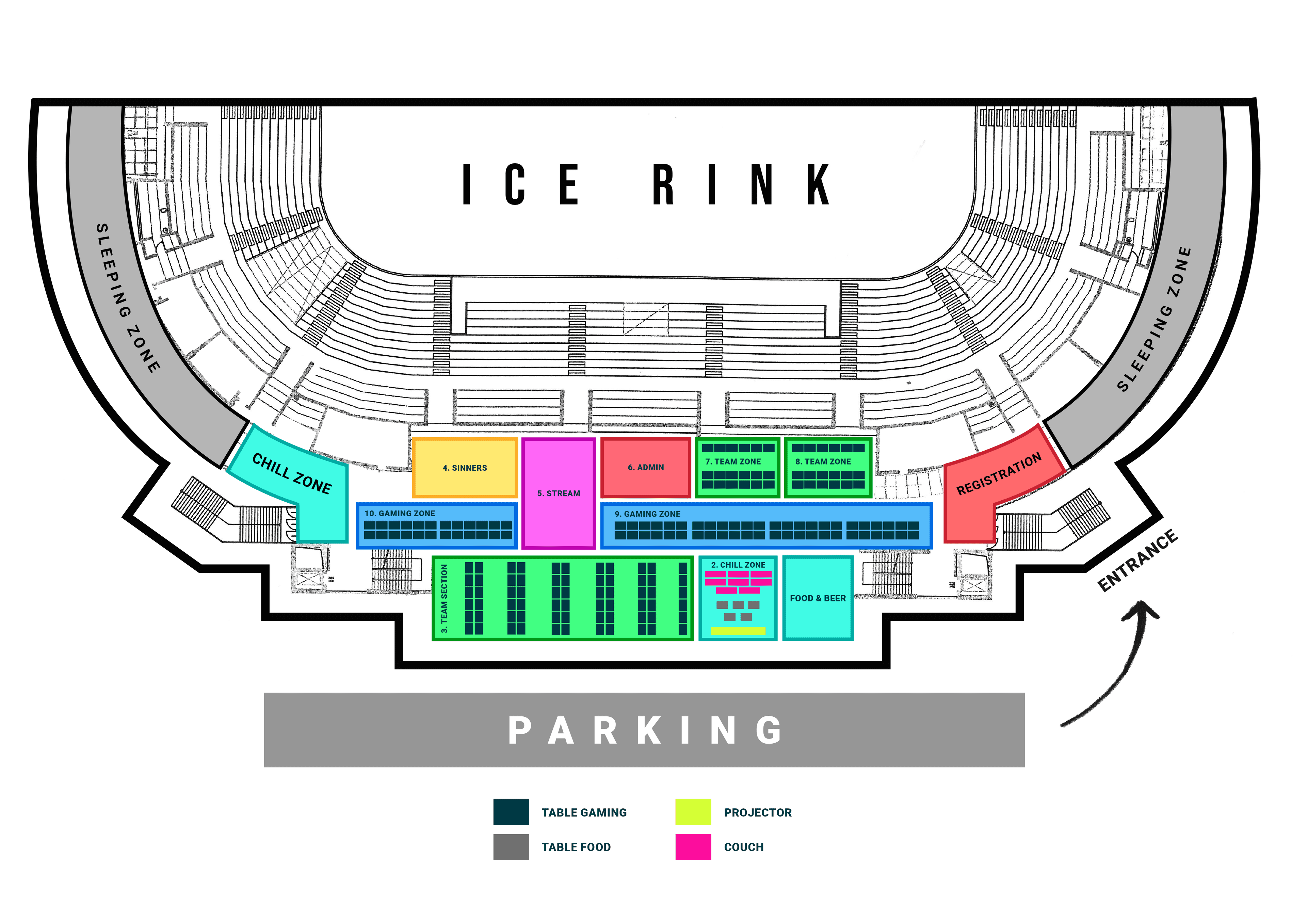 WHAT IS RETAKE FESTIVAL?
RETAKE is a Counter-Strike Lan Event, where you can play competitively and win prizes or just play for fun with your friends. Bring your own PC and let's play our favorite game together. We will player either on CS2 or CS:GO (depending on Valve).
WHEN AND WHERE WILL IT HAPPEN?
RETAKE will happen on Friday 25th till Sunday 27th of August in the Home Credit Arena, Liberec, Czech Republic.
DOES THE EVENT HAVE WIFI?
Yes, WIFI will be provided all around the Arena.
IS THERE A MINIMUM AGE FOR RETAKE?
No, there is no minimum age for Retake. Players under 18 must have permission from their parents.
HOW CAN I REACH THE RETAKE VENUE?
Home Credit Aena can be reached by public transport or car. More information available soon.
WHERE CAN I PARK AND UNLOAD THE CAR?
There is free parking next to the Arena.
CAN I PLAY OTHER GAMES BESIDES COUNTER-STRIKE?
A Counter-Strike competition will be held during the event. Apart from that, you can decide which games you want to play!
HOW DO I PARTICIPATE IN THE COMPETITION?
You can register yourself for the competitive part of the tournament. More information coming soon. There will be more competitions during the event that do not require to sing up before the event. This is only referring to the prize money competition.
ARE THERE ANY PRIZES?
Yes, there will be price money for the tournament and other prizes for smaller competitions.
CAN I SMOKE INSIDE THE ARENA?
It is forbidden to smoke indoors, please smoke outside.
WHERE CAN I BUY FOOD/DRINKS AT THE EVENT?
Food and drinks can be bought inside the building, at the bar, or at the night kiosk. We will have soft drinks, water and beer provided.
IS IT POSSIBLE TO SLEEP IN THE ARENA?
Yes, sleeping is possible at the venue. Please bring your own sleeping bag, mattraze, pillow, and blanket.
ARE THERE ANY SHOWERS OR TOILETS?
Yes, there will be showers and toilets at the event. Showers will be open between 8:00 and 12:00.
IS THERE SECURITY AT THE EVENT?
Yes, security will be at the event 24 hours a day as well as cameras.
WHAT DO I NEED TO BRING WITH ME?
Here you have a list of must-bring things. Of course, this varies from person to person, but these are the things you should bring with you:
Your ticket (and permission from your parents in case you are under 18)
ID
Computer or laptop + accessories
Monitor
Gaming Peripherals
Sleeping gear (mattress, sleeping bag, pillow)
Clean clothes
Towels
Shampoo + shower gel
Deodorant
Toothbrush + toothpaste
Other toiletries
WHAT WILL BE PROVIDED FOR ME?
Power Plugs (3 / Person)
LAN Cable
Internet Access (LAN / WiFi)
Table + Chair
Sleeping Space
Security